The first album that the band released was Up All Night. The album had the singles 'What Makes You Beautiful', 'Gotta Be You' and 'One Thing'. Each song got a music video, and 'What Makes You Beautiful' is one of the most viewed videos in the world.
Their second album was 'Take Me Home',released in 2012, with the singles 'Live While We're Young' and 'Kiss You'. They soon discovered a band named 5 Seconds Of Summer, who joined the band one their 'Take Me Home' tour, as well as their 'Where We Are' tour for their third album, 'Midnight Memories'.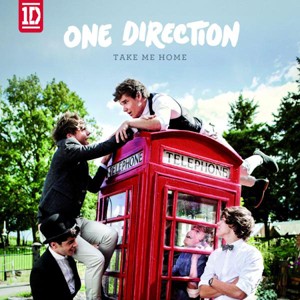 After 'What Makes You Beautiful', the song 'Best Song Ever', the first single off of 'Midnight Memories',released in 2013, was one of their biggest hits. Their other singles were 'Story Of My Life'and 'You And I', both of which melted the hearts of teenage girls all over the world.
Their fourth album, titled 'Four', was released in 2014, and was also the last album released before Zayn Malik decided to persue a solo career. Four had three singles, "Steal My Girl', 'Night Changes' and 'No Control', though 'No Control' did not get a music video.
Their last an final album released before they announced the hiatus was 'Made In The AM'. This album had 'Drag Me Down', 'Perfect', my personal favorite, and 'History'.
The boys are now all persuing solo careers, while still stating that they are on hiatus. They haven't given a time, but they told thier fans to never give up.